This is one of my favorite garden DIY projects!
We first made these five years ago and they are still going strong all year long in our garden.
It is cheap, fairly easy to do and gives me the BIG planters pots I want for my yard.
We noticed the big pile of empty tree pots at our local nursery and bought
a couple of 15 gallon size for $6 each.
We already had a pile of boards from dismantled pallets,
so already this project is right up my alley...
CHEAP!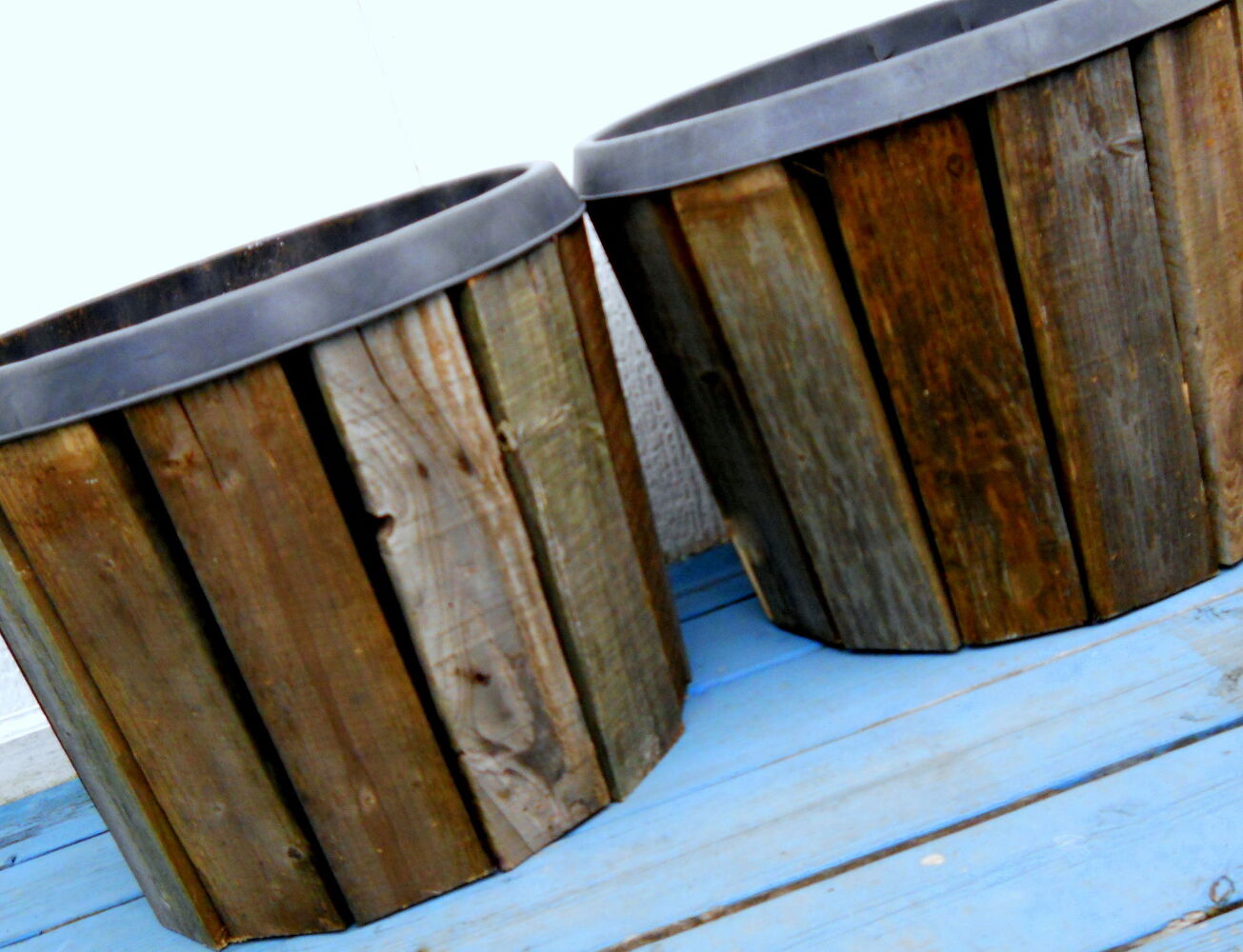 Here are the finished planters.
I LOVE the different shades of the used boards and the rough grain.
These nursery pots have a generous lip around the top which make
the finished planters look neat.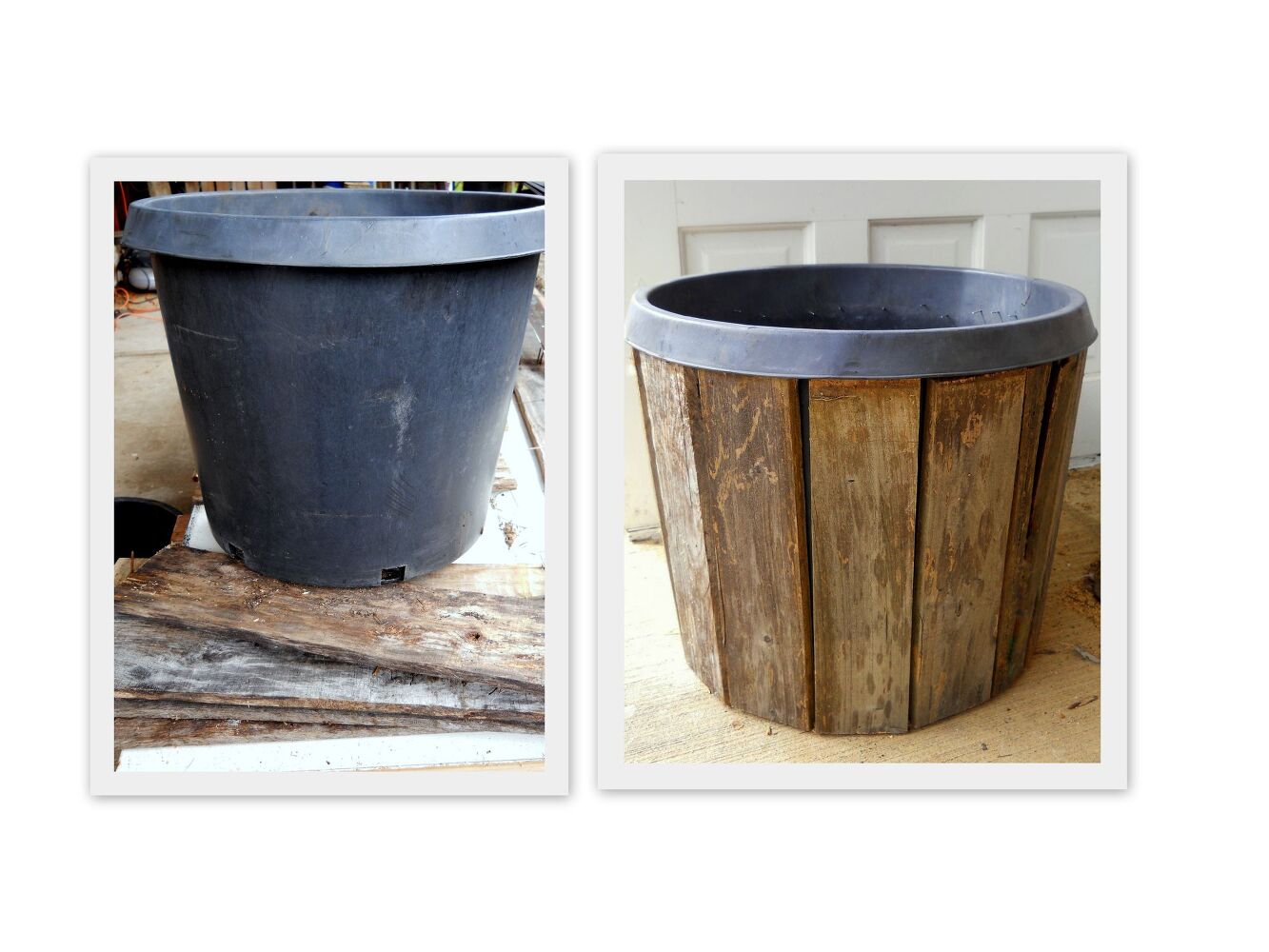 Before....and after!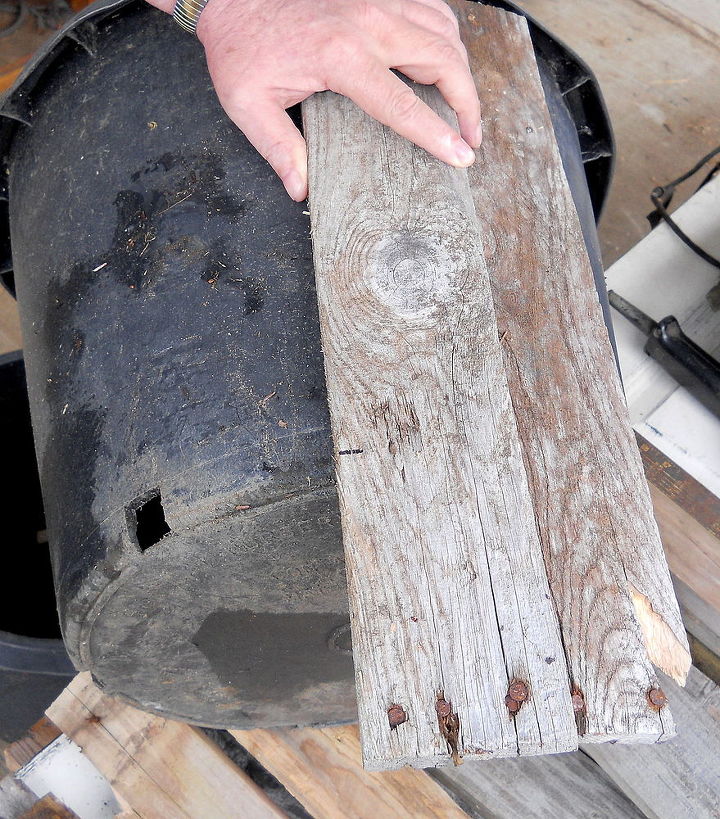 The Welding Man trimmed each board to fit and we attached them
with our handy nail gun using brads.
The nail gun runs on a small air compressor.
It's one of my favorite tools for projects like this.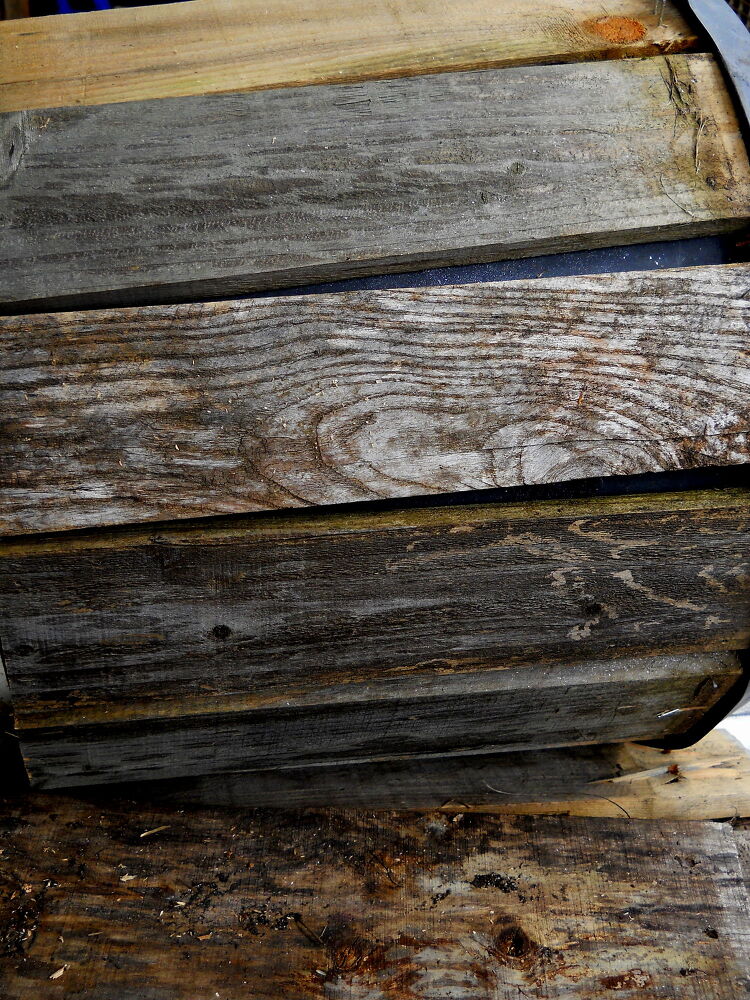 Just look at the neat colors and wood grain!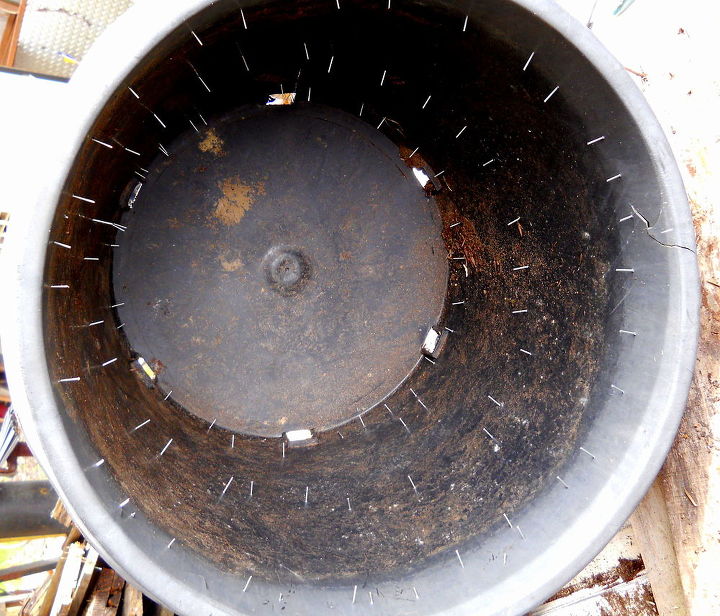 Sarlac Pit?
Here's how the brads look once the boards are attached.
We used long ones so they would penetrate all the way thru and
give us a generous length to bend down inside the planter.
We used a block of wood and a pair of needle nose pliers for this part.
This is the largest tree pot we've redone.
It is 22 gallon, I believe, and it holds a full size rose bush aand two Walkers Low Catmint plants.
We dry brushed it withour house trim paint and added a
mitered board frame around the top for a nice finishing touch.
<script async src="https://pagead2.googlesyndication.com/pagead/js/adsbygoogle.js?client=ca-pub-1048645992991686"
     crossorigin="anonymous"></script>